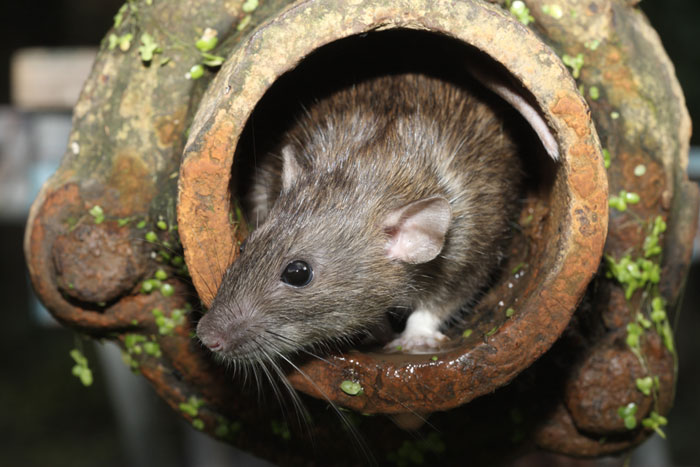 Drain Surveys for Rodent Ingress
Rats in your drains?
Need to know how they are getting into your property.
Our rodent drain survey tracks the entry points where rats are accessing your home or commercial property. We use a high tech flexible camera to trace entry points from drains, and find any damage to drains, pipes, walls or covers caused by the rats during entry.
Call us now on 07890 297820 to book your drain camera survey, or discuss any rat problem you may have.
Why have I got rats in my drains? 
Rats like our homes and properties; they are warm, dry, comfortable and provide food and shelter. Whilst they may travel through drains, when the drains fill with water due to storms or flooding, they will make their way to the nearest dry ground. And if that is into your property via your drains, downpipes or soil pipes, that's the way they'll go.
Why book a camera drain survey?
Efficient and non-invasive way to check inaccessible drains
Discreet service; nobody need know we are looking for rats
Video footage can be recorded for later viewing
Video can be shared with companies estimating for repairs
How to prevent rats in your pipes 
The easiest way to prevent rats in your property is to identify and block off their entry points. Based on the findings of your rat drain survey, we can install one-way rat flaps (rat valves) at strategic points. These allow water to flow but prevent rats getting through. Our video camera footage can also be used to pinpoint other entry points that might need repairing, such as damaged plastic pipe intersections gnawed by rats, or holes in walls that need bricking up again.
Need a drain survey for rats or other potential problems?
Call us to discuss your camera drain survey requirements.